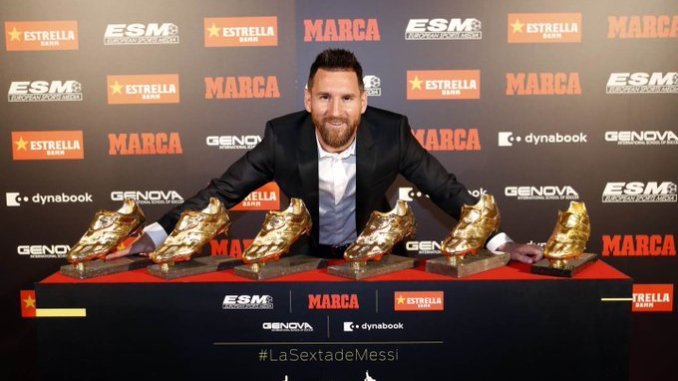 One would have to have spent the last 15 years living under a rock to ignore the fact that Lionel Messi is yet to claim a World Cup triumph in his utterly remarkable career. For some, that itch needs to be scratched to cement his status as the greatest of all time.
The talismanic Argentine came close to winning the game's biggest prize, with one last heartache endured in 2014. Some six years on from that demoralizing day in Brazil and seven-time Ballon d'Or winner prepares to open another quest for the Holy Grail.
Cristiano Ronaldo and Lionel Messi are heading to their fifth World Cup 🐐 pic.twitter.com/4biMTneri0

— GOAL (@goal) March 29, 2022
Argentina should do well 2022 World Cup betting odds, with a price of +650 suggesting they will be there or thereabouts in Qatar. To cross the line in the lead, the Albiceleste skipper will have to deliver another series of superhuman performances.
Unfortunately for Messi, as he prepares to enter this will be his last dance on the world stage, his record at FIFA's showpiece event isn't the best. In four previous World Cup final outings, the target has only been found six times.
2006 against Serbia and Montenegro
Messi opened his World Cup goalscoring account on June 16, 2006 at the Veltins Arena in Gelsenkirchen, Germany. He was far from an unknown entity at the time, but had yet to establish himself as a superstar. Another step towards that goal was taken in the 6-0 win over Serbia.
Lionel Messi now has 11 goals and 12 assists in just 16 games this season. What a maestro, he truly is the undisputed GOAT. I can't wait for the world cup now. 18/12/2022 marks the date to witness the history of the GOAT! ⚽🙌😍 #PSG #UCL pic.twitter.com/odpLZVu2mp

— Kenny Mlay (@PapiiKennyy7) 25th October
2014 against Bosnia and Herzegovina, Iran and Nigeria
After playing blank in the 2010 final while working under Diego Maradona, Messi had his best performance in 2014. He scored his first against Bosnia at the Maracana in Rio de Janeiro, before winning a second of the group stage against Iran. A brace was then recorded in a 3-2 win over Nigeria, before drawing the knockout rounds as Argentina lost to Germany in the final.
2018 v Nigeria
Messi registered an eye-catching strike in another group stage encounter with Nigeria, the effort helping carry Argentina into the last 16. He was, however, unable to add to his tally in the knockout matches as Argentia suffered a loss to an eventual French champions.
Registration
Always be grateful to have lived in the time of Lionel Messi 🇦🇷 🐐 pic.twitter.com/Flc5BVBDRy

— FIFA World Cup (@FIFAWorldCup)
bound