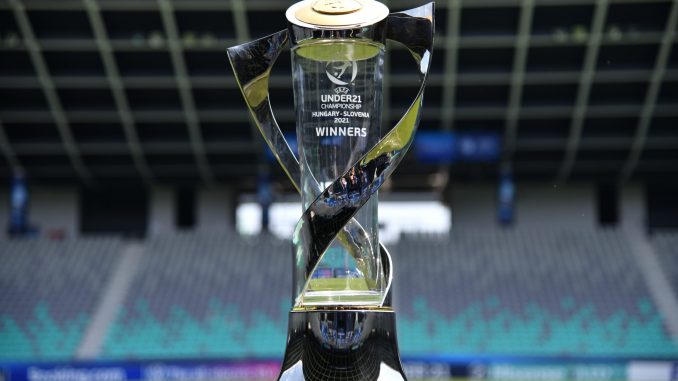 It's fair to say that the Football Association of Ireland have placed their firm faith in Stephen Kenny as their national team manager. Kenny has been a divisive figure since taking over from Mick McCarthy in 2020.
The loss to Slovakia in the Euro 2020 play-offs marked a disappointing start to his tenure, before a largely disastrous 2022 World Cup qualifying campaign saw Kenny face much criticism.
Those in the 50s corner will say that the last two years have been a period of transition and not an attempt to become favorites of those who bet on soccer. Kenny was brought in with the aim of changing the way Ireland play - showcasing a more appealing brand of football compared to the reigns of McCarthy, Martin O'Neill and Giovanni Trapattoni before him.
Giresse: Qualification for Euro 2024, a dream for Kosovo – Rhewalhttps://t.co/DKUM0eFAYD

— Rojname Kurdî (Nûçe) (@ROJNAME_kurdi) August 29, 2022
There's no denying that Kenny allows Ireland to play better football, but sometimes that has come at the expense of the team's results. Even the Nations League campaign, which kicked off in the summer, saw Ireland struggle somewhat. Successive defeats to Armenia and Ukraine were not what the doctor ordered, although Kenny's men made amends by beating Scotland 3-0.
It has been a period of mixed fortunes for Irish football, but Kenny's sole focus will be on ensuring the team is in top form for the Euro 2024 qualifiers, which start next year. This has always been the rough plan of Kenny's reign - to build a team that has a chance of reaching the Euro 2024 final in Germany and then launch from there to try and establish Ireland as a force. international soccer.
"The ambition is obviously to go to Germany and qualify for the European Championships" Kenny said back in March. "I realize it's a big ambition, a big dream, to go back to where Ireland started at the European Championships. "This is Ireland's big dream and nothing will be left to chance to achieve it. You have to do everything to get there with this team.
"We have rebuilt the squad and the support has really connected with the players. It really is a radical change. We've brought 15 players into our own system over the past year, which is quite a drastic change. The fans identify with the players and the team plays in a style that people are really passionate about and can relate to. It was not easy, of course, and we had to go through a difficult period.
Kenny hopes the toughest times are behind him as he seeks to lead Ireland into a bold new era. There is cause for optimism, namely the energy his young team has shown at various points in his tenure, and the potential for this team to grow as a group.
But there are still question marks over quality and experience in the Irish ranks. There was a time when the Irish squad was filled with players operating at the top level of the Premier League, but Irish footballers have become less represented at the biggest English clubs. The bulk of the Irish squad these days are made up of Championship players, and it remains to be seen whether Kenny has the capabilities to turn his squad into one capable of competing at the top of international football.
bound