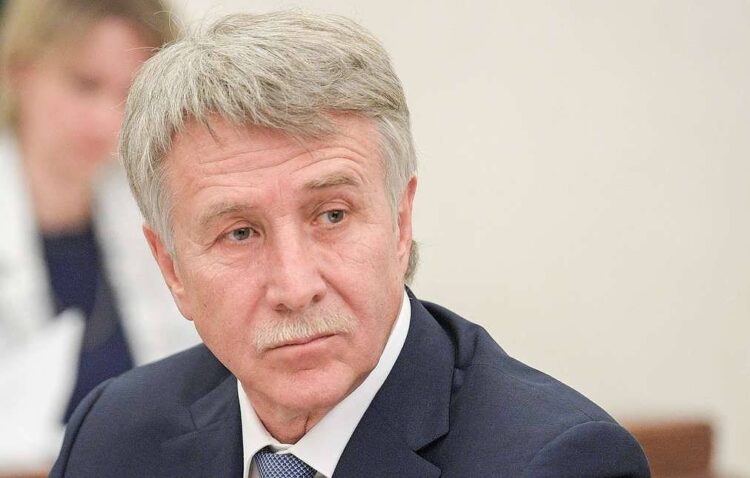 Despite the sanctions and the relatively weak performance of the Russian economy in recent years, many wealthy Russians are still there. There are currently more than 70 billionaires in Russia. The billionaires on this list are ranked by their estimated net worth in US dollars. Here are the ten richest Russians in the world in 2022.
10. Gennady Timchenko – US$10,3 billion
Gennady Timchenko is a Russian billionaire businessman interested in trading oil, petrochemicals, timber, construction and mining. He is the co-founder of Gunvor, one of the world's leading independent commodity trading companies. Throughout his life he was a close friend and associate of Vladimir Putin, and this relationship is considered one of the reasons for his success. His wealth comes from a variety of sources, but the majority comes from his stake in Gunvor.
9. Mikhail Fridman – US$12,9 billion
Mikhail Fridman is a Ukrainian-born Russian billionaire businessman. He is the founder of Alfa-Bank, LetterOne and the Alfa Group. Fridman also has a stake in Genesis Philanthropy Group and Alfa Eco. As of 2022, his net worth is estimated at $12,9 billion, making him one of the richest Russians in the world. In addition to his business ventures, Fridman is also a philanthropist and has been active in Jewish causes. He is one of the founders of the Russian Jewish Congress, which supports Jewish culture and education.
8. Pavel Durov – US$15,1 billion
Pavel Durov is a Russian entrepreneur and the CEO of Telegram messenger. He founded VKontakte, one of the largest social networking sites in Russia. Durov has been compared to Mark Zuckerberg and is often called the Russian Mark Zuckerberg. Durov was born in 1984 in Leningrad, Soviet Union, and is the son of Valery Durov, a well-known mathematician, and Albina Durova, a Ph.D. professor in philology. Durov has a brother, Nikolai, who is also an entrepreneur.
7. Andrey Melnichenko – US$15,8 billion
Andrey Melnichenko is a Russian billionaire industrialist and entrepreneur. He is the founder and owner of the "SUEK" industrial group, one of the largest coal companies in the world. As of 2021, Melnichenko's net worth is $15,8 billion. Melnichenko was born in Gomel, Byelorussian SSR, Soviet Union (now Belarus) in 1972. He attended Plekhanov Russian Economic University, where he studied economics. After graduating, Melnichenko began his career in banking. He then joined MDM Bank, where he eventually became Chairman of the Board. Over the years, Melnichenko acquired several companies in the metals and mining, agriculture, power generation and transportation industries.
6. Alisher Usmanov – US$19,5 billion
Born in 1953 in Uzbekistan, Alisher Usmanov is a Russian business magnate and investor. He is the majority shareholder of USM Holdings, which has investments in mining, telecommunications, technology, media and sports. According to Wikipedia, he also owns MegaFon, one of Russia's largest mobile operators, and has a stake in Arsenal Football Club. Usmanov is estimated to be worth US$19,5 billion in 2022.
5. Vagit Alekperov – US$19,6 billion
Born in 1950, Vagit Alekperov is a Russian businessman who is currently Chairman of the Supervisory Board of Basic Element Company. He is also a former Soviet and Russian oil executive. Alekperov graduated in engineering from the National Petroleum Academy of Azerbaijan. Vagit made his wealth from his career in the oil industry. He started working in an oil field in Western Siberia in 1976 and became the deputy director of one of the largest oil and gas companies in the Soviet Union, Lukoil. He then became chairman of the company in 1991. Alekperov has a net worth of $19,6 billion as of 2022.
4. Alexei Mordashov – US$21,2 billion
The next billionaire on the list is Alexei Mordashov, the majority shareholder of Severstal, one of Russia's largest steel and mining companies. He has a net worth of $21,2 billion. Mordashov started his career in the 1980s as a trainee engineer at a steelworks in Cherepovets. He then studied at the Leningrad Institute of Engineering and Economics and Northumbria University. In 1992, he created a financial and industrial group called Severstal, which acquired several steelworks in Russia. The company went public in 2007 and is now one of the largest steel producers in the world. Mordashov is also a board member of several major Russian companies, including Gazprom, Novatek and Sberbank. In addition to his business interests, Mordashov is also an avid sportsman and has competed in several Olympics.
3. Vladimir Potanin – US$24,4 billion
Vladimir Potanin is a Russian billionaire businessman and one of the richest people in Russia. He is the chairman of Norilsk Nickel, the world's largest producer of nickel and palladium. As of April 2021, he had a net worth of US$24,4 billion. According to Wikipedia, Potanin was born in 1961 in Moscow, Russian SFSR, Soviet Union. He graduated from the Moscow State Institute of International Relations in 1986. He began his career at the Soviet Ministry of Foreign Trade. In 1991, he co-founded the investment bank Interros with Mikhail Prokhorov. Over the years, he acquired several large stakes in Russian companies, including Norilsk Nickel and Gazprom. He is also the owner of the Rosa Khutor ski resort and the HC Sochi hockey team.
2. Vladimir Sergeyevich Lisin – US$26,6 billion
Chairman and majority shareholder of Novolipetsk Steel, one of Russia's largest steel producers. In addition to its steel business, Lisin also had interests in coal, shipping, and railroads. Its wealth comes from dividends, stock sales and asset swaps. In recent years, one of his main goals has been to increase Novolipetsk Steel's presence in China.
1. Leonid Mikhelson – US$34,5 billion
Novatek Chairman and CEO Leonid Mikhelson is the fourth richest Russian in the world, with an estimated net worth of US$34,5 billion in 2022. A self-made billionaire, Mikhelson began his career as a welder in a company construction of gas pipelines. before becoming one of the major shareholders of Novatek, the second largest gas producer in Russia. Mikhelson is an astute and tough negotiator and has been instrumental in helping Novatek close many important deals in recent years. According to Wikipedia, he also owns several other businesses, including a majority stake in Sibur, Russia's largest petrochemical company.