What is the highest paid sport?
There are currently different sports on earth, each with its supporters, winners and losers. It is therefore not surprising that children and adults alike are excited to start a sports career for the sake of fun, passion and huge salaries.
While some sports are physically demanding and require great intensity from professional athletes, there are also high rewards and bonuses for athletes. Forbes magazine is known for publishing lists of the highest paid athletes around the world every year.
Themoney takes an in-depth look at the ten highest-paid sports in the world based on the athlete's average annual salary, combined with income from sponsors and sponsorship contracts. It should be noted that some of the real wages may not be that high, but when the earnings and bonuses are calculated it becomes really lucrative and surprisingly rewarding.
RELATED: The 20 Richest Athletes In The World In 2020
Highest-paid sport in the world
10. Tennis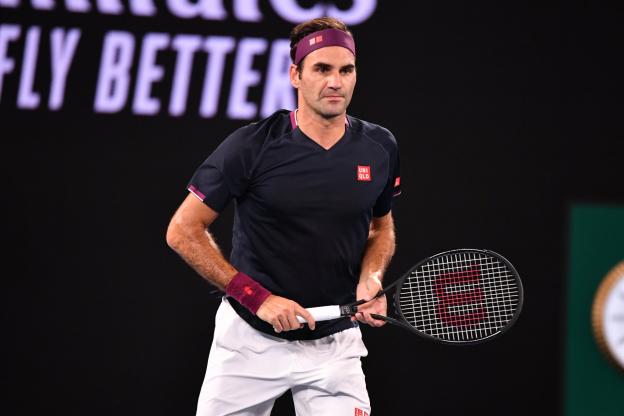 Average. Salary of a tennis player: 38
Tennis is a great Olympic game in which two players compete against each other. They aim to hit the tennis ball on the opposite side of the court so that the opponent cannot successfully return it. Different cup tournaments, like Grand Slam series etc. attract high prices with millions of dollars in earnings. The winners of these competitions have secured millions of dollars, along with star contracts and sponsorships, making tennis one of the most lucrative sports in the world.
Tennis stars like Roger Federer, Rafael Nadal and Serena Williams earn millions of dollars a year from their salaries / bonuses and sponsorship deals with Nike, Adidas and other big global brands. In 2020, according to reports, Roger Federer is the highest-paid athlete and tennis player in the world, earning a total of $ 106,3 million, of which around $ 100 million comes from sponsorships alone. In 2020, the average salary of a tennis player is estimated at $ 38 per year.
9. Association Football (Soccer)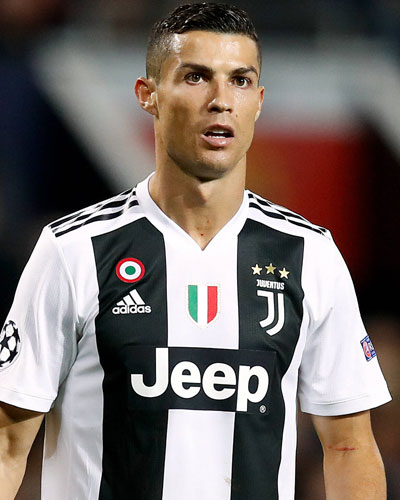 Average. Football player salary: $ 1,6 million to $ 3,2 million
World football is not only about passion, but also big professional companies and many players earn billions of dollars every year. It seems easy enough to make money from soccer, but the sport requires good physical condition, excellent ball skills, coupled with patience, tactical thinking and team spirit in the game. Game.
Top football players like Cristiano Ronaldo were making huge amounts of money from their salaries, numerous endorsements, transfer deals, etc. In 2020, CR7 earned $ 105 million through salaries / earnings and sponsorship deals, becoming the second highest paid athlete of the year. Cristiano Ronaldo also became the first football player in the world to reach the billion dollar mark in career income. In 2020, the average footballer's salary is estimated to be around $ 1,6 million, or $ 3,2 million per year.
8. Ice hockey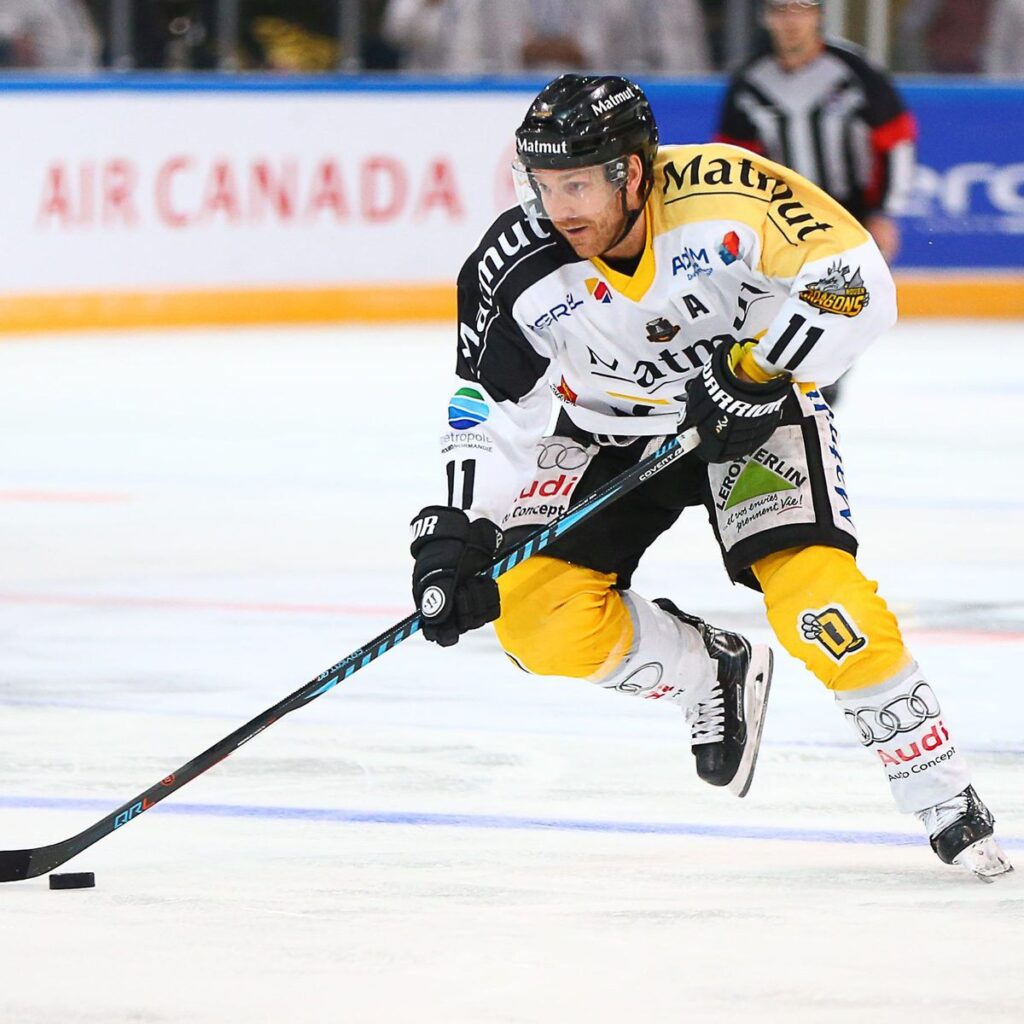 Average. NHL Player Salary: $ 1,54 Million - $ 3,54 Million
Ice hockey is a team sport played on the ice, where players throw the puck into the opponent's net more times than the opposing team. It is the fastest sports game. The winning team is the one that has thrown the greatest number of pucks into the opposing net.
The National Hockey League (NHL) has made ice hockey one of the highest-paid sports in the world, with its players often occupying the top spots on the Forbes list of highest-paid athletes. Currently, Sergei Fedorov is one of the most prominent ice hockey players, who has earned an impressive net worth of $ 40 million. In 2020, the average NHL player salary is estimated to be between $ 1,54 million and $ 3,54 million, making ice hockey one of the highest paid sports in the world.
7. Golf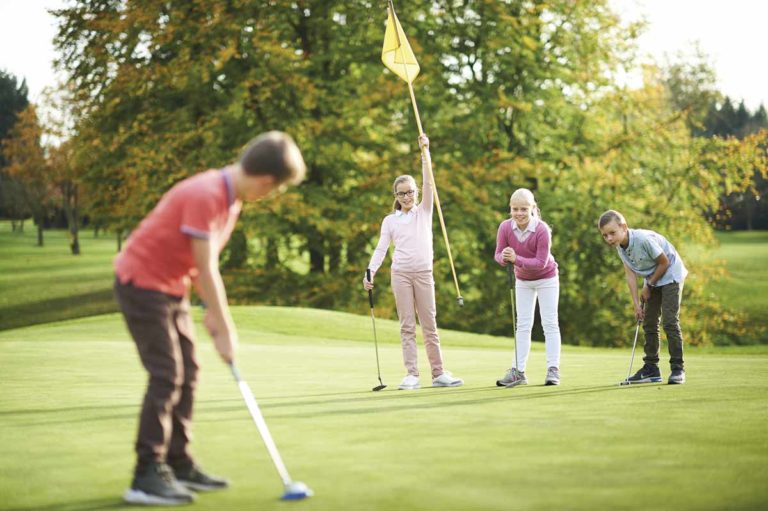 Average. Golfer's salary: 43
Golf is one of the most popular sports in the world, played by millionaires and also billionaires. It is mostly preferred by financial elites and viewers around the world, which helps inject funds into the game. Players have to score the ball in the hole using different clubs as appropriate, using the fewer hits possible.
Tiger Woods became the most successful athlete in the world and topped the ranking of highest paid athletes from 2002 to 2011 and then again in 2013 with $ 78,1 million. In 2020, Forbes ranked him the 8th highest-paid athlete in the world, with $ 62,3 million in revenue. Tiger Woods' net worth is currently estimated at $ 800 million, making him the 4th richest athlete in the world as well as the richest golfer of all time. Famous golf players like Arnold Palmer, Sam Snead and Jack Nicklaus have solidified their position in the history of the sport, earning millions of dollars during their playing time. The average salary of a professional golfer is currently estimated at 43 $ 983 per year.
6. Motor racing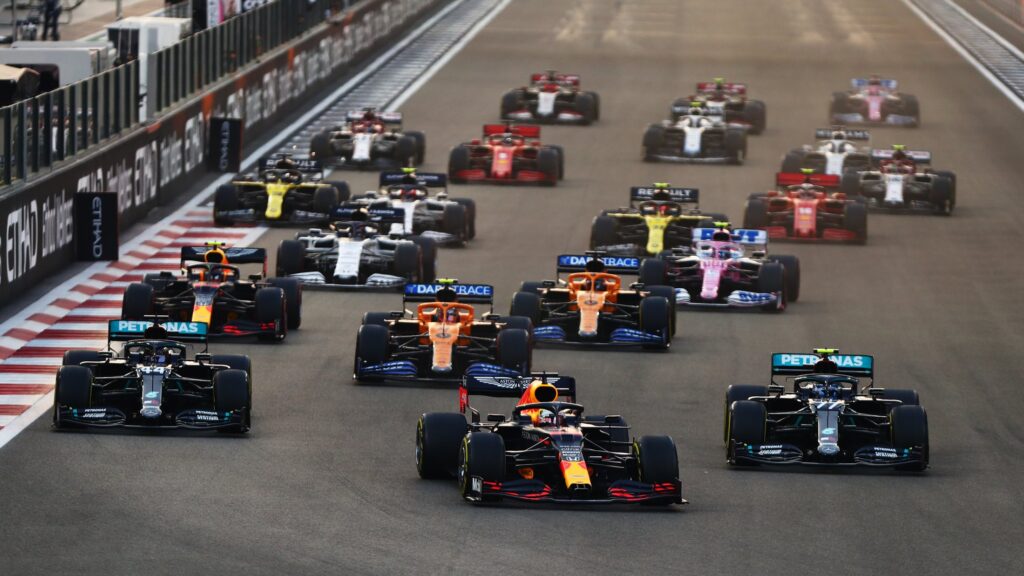 Average. Salary of a racing driver: 44
Motor racing is notably one of the highest paid sports in the world. It is indeed competitive with excitations, sports prizes and certificates. The runners are driven by courage and the desire to reach the finish line first and unscathed. However, the deadly risks are offset by high prices, different brands of supercars, etc.
Several races like the Formula 1 Grand Prix, Moto GP and NASCAR have become one of the most watched sporting events (with over 550 million people), making it one of the most profitable sports. Among the highest paid riders of all time are Sebastian Vettel, Michael Schumacher and Fernando Alonso. In 2020, Forbes ranked Lewis Hamilton the 13th highest-paid athlete in the world, with an income of around $ 54 million. Michael Schumacher remains Formula 1's brightest star and has earned around $ 1 billion in his career. In 2020, the average salary for a racing driver is estimated at $ 44 per year.
5. Wrestling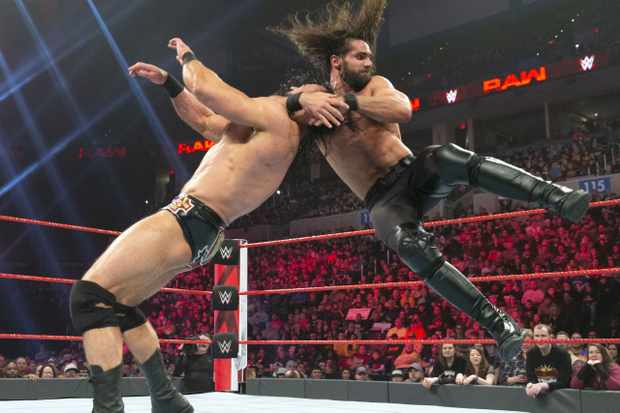 Average. Wrestler's salary: 50
Professional wrestlers are paid very well to fight, whether it's for World Wrestling Entertainment (WWE), regional or local wrestling. Wrestlers rehearse and practice their moves or roles before performing on a live broadcast to entertain fans with their acrobatic styles. In 2020, the average salary of a professional wrestler is estimated at $ 50 per year, not including mega-bonuses and sponsorship deals, making it one of the most lucrative sports in the world.
People like Stone Cold Steve Austin, The Rock, and John Cena have all made millions of dollars in WWE. Many wrestlers attend wrestling schools to learn the movements, skills, physical strength, endurance and athleticism needed to become superstars.
4. Baseball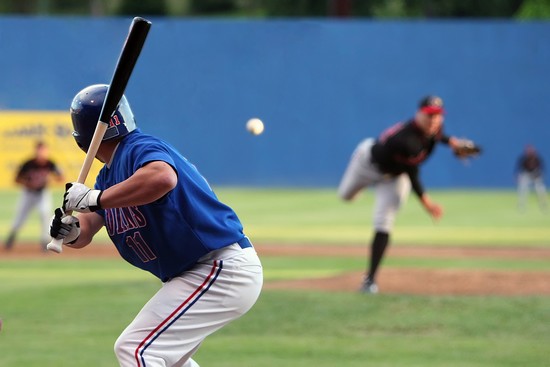 Average. MLB player salary: $ 3,4 million - $ 4,36 million
Baseball is one of the most popular sports in the United States, and approximately eleven million Americans play it according to the United States Census Bureau. Experts have said that hitting a baseball is one of the most difficult tasks in a baseball game because it takes good hitting technique to hit the ball. This is not surprising, considering that drummers and MLB players, in general, receive large sums of money. In 2020, the average salary of an MLB player is estimated at $ 4,52 million per year.
3. Boxing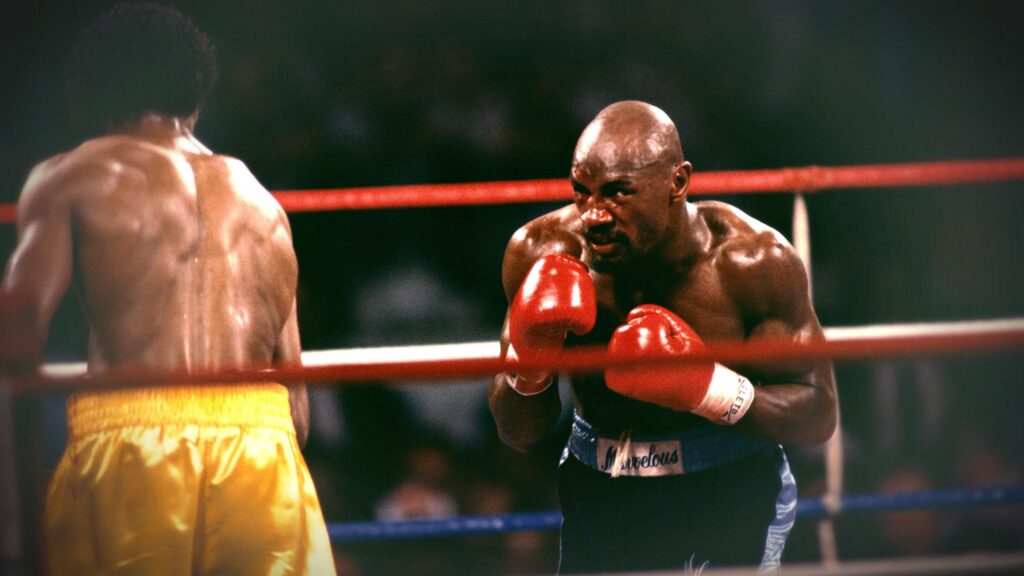 Average. Boxer's salary: 51
Boxing has been one of the most lucrative sports on the planet for the past four decades. Besides the excitement of the game, it has also established itself as a high paying sporting event. Boxing stars earn huge sums of money from their fighting scholarships, while securing numerous sponsorship deals and taking advantage of pay-per-view commissions.
Sportsmen like Mohamed Ali and Mike Tyson top Forbes' list of the world's highest paid sportsmen, with Tyson having earned around $ 685 million during his boxing career. Retired and undefeated boxer Floyd Mayweather earned $ 85 million in 2002, and in 2014 he made $ 105 million. He repeated the feat in 2018, thanks to his competent promotion policies that saw him earn $ 285 million, making him the highest-paid boxer in 2018. Mayweather became the highest-paid sportsman of the decade ( January 1, 2010 - December 31, 2019). In 2020, the average salary of a boxer is estimated at $ 51 per year.
2. American football
Average. NFL player salary: 860
American football (Gridiron) is, without a doubt, the greatest sport in North America. The census carried out confirmed that 40% of viewers who watch ESPN channels in the United States love football as their favorite sport. In addition, sportsmen, schoolchildren and students regularly play American football.
NFL players participate in one of the most physical sports activities, in which athletes compete against each other at high speed. Football teams have 53 players (for substitutes), which is considered a significant number of players compared to any other sport. American soccer players consistently reach the top spots on Forbes' list of the world's top performing athletes. Big NFL stars like Matt Ryan are the biggest winners in the league. The average salary of NFL players is currently estimated at $ 860 per year.
1. Basketball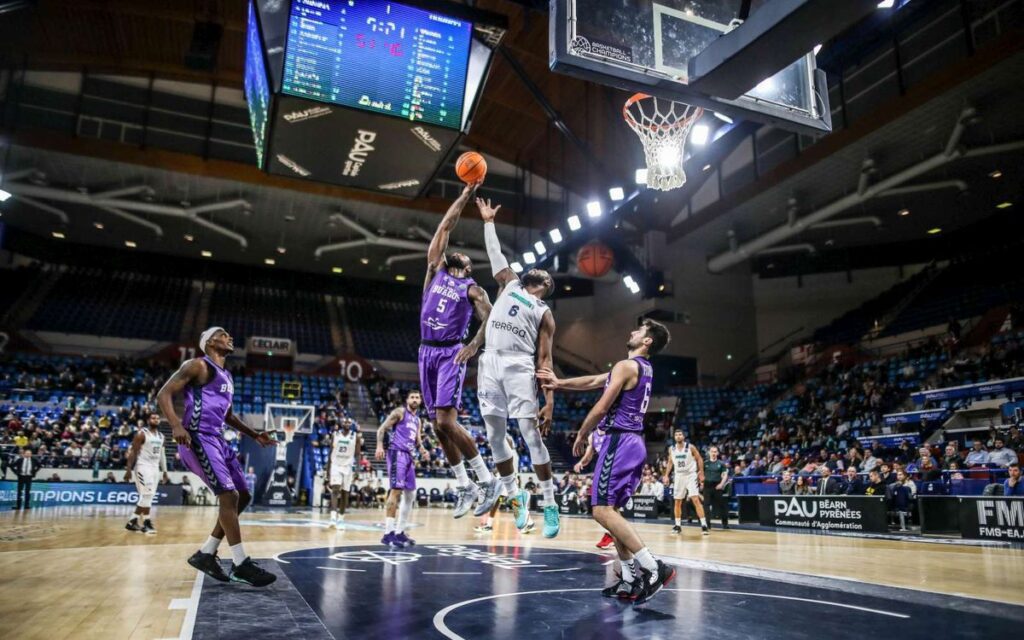 Average. NBA player salary: $ 7,4 million
Basketball is currently the highest paid sport in the world, and basketball tournaments such as NBA, FIBA, CBA, ABL, Asia League rank among the most valuable sports leagues. in the world. Basketball players receive huge salaries through team management, sponsorship deals, and signature on shoes and jerseys to increase their annual income.
It's no surprise that basketball players are always on any Forbes magazine's list of highest paid athletes. The average salary of an NBA player is estimated at $ 7,4 million per year as of 2020.
Leading players like LeBron James and Stephen Curry are some of the best players in the NBA. LeBron is the highest paid basketball player for six consecutive years, with a salary of $ 92 million, including sponsorship deals. The best basketball players in the world, in countries other than America, also earn high salaries of over $ XNUMX million.
RELATED: The 10 Most Popular Sports in the World in 2020
Last words
The exhilaration, thrill, excitement and suspense that sport provides are testament to the fantastic effects of sport on man. We cannot ignore the fact that the athletes who are at the center of every action enjoy substantial financial advantages. If you aspire to play a sport because of its lucidity, we hope that our article has enlightened you on the subject.
What do you think of our analysis of the highest paying sports in the world? Please let us know in the "Comments" section below.
Image credits: CC BY-SA