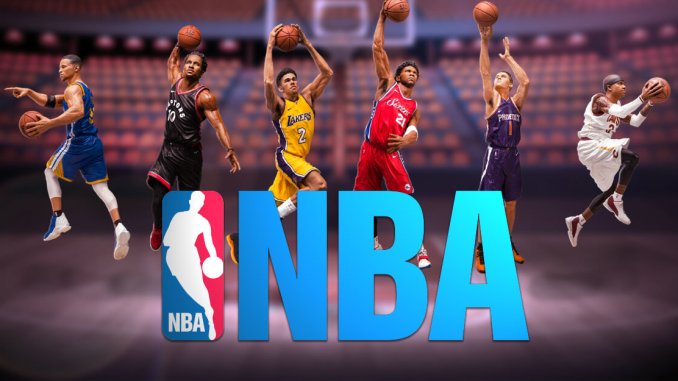 Every year, new superstars emerge in the NBA. Find out who you should be watching for in the 2022/2023 season.
The NBA is by far the best basketball competition in the world and it brings together the most talented players on the planet. Did you know that there are 500 active players in the NBA right now? We decided to analyze these 500 players and make a list of the top 5 players in the league. To follow the statistics of these players throughout the season, Click here.
NBA All-Time Player Rankings: The Best Shooting Guards in NBA History
1. Nikola Jokic
Sorry to break it to you, Lebron James fans, but Nikola Jokic is now the king of the NBA. The 6-foot-11 Serbian was drafted late in the second round in 2014 by the Denver Nuggets. Basketball scouts completely failed to accurately judge the Serbian's great talents.
Jokic had a stellar season in 2019 when he made his All-Star First Team and also made the NBA's Elite First Team. In 2019, he averaged 20 points and 10 rebounds per game. Since 2019, it has only improved. He is one of the few NBA players to win back-to-back MVP awards after winning the prestigious award in 2021 and 2022. Jokic's incredible performance on the court led him to sign a $264 million contract over five years with the Nuggets, which is the greatest in NBA history!
Also read: The greatest basketball players of all time
2. Kevin Durant
Kevin Durant may be 34, but he's still a super elite NBA player. His unique blend of height, speed, shooting ability and game savvy makes him an absolute nightmare for any defender. How can you defend a 6-foot-10 small forward who can easily get out from behind the arc?
Kevin Durant is the 1st player to start a season with 13 straight 25-point games since Michael Jordan started the 1988-89 season with 16 straight games. pic.twitter.com/aV16eNZCvZ

- ESPN statistics and information (@ESPNStatsInfo) November 12, 2022
Kevin Durant has had an incredible career that includes 2 NBA Finals MVP awards, 2 NBA Championships, and an NBA MVP award, not to mention the Washington DC native is a 12-time All-Star. Durant continues to rack up massive numbers for the Brooklyn Nets. Last season, he averaged 30 points per game, 6 assists per game, and 7 rebounds per game. Durant appears to have at least 3 more seasons of high production.
3. Luka Doncić
Luka Doncic is another European player who has beaten the Americans at their own game. At 23, he is the youngest player on our list but with 3 NBA All-Star selections and 3 All-NBA First-Team selections, he deserves absolutely its place.
Luka Doncic tonight:

42 point
13 rebounds
10 assists

MVP campaign😤 pic.twitter.com/uyw6jNpLZ3

— NBA Retweet (@RTNBA) November 13, 2022
Luka Doncic is a one man team. Last season, the talented Slovenian averaged 26 points, 8 assists and 8,5 rebounds per game. These are bizarre level stats for a player just starting to enter their prime. If Doncic keeps up this pace, he might have a more impressive career than Lebron!
4. Steph Curry
Steph Curry is the greatest 3-point shooter in NBA history. His incredible quick release and ability to shoot from so far behind the 3-point line put Curry in a league of his own.
Steph Curry is another player many NBA pundits weren't sure about. They thought his short, thin stature would limit his effectiveness in the NBA. These concerns caused him to slip to No. 7 in the NBA draft, where he was picked up by the Golden State Warriors.
This will forever be one of Steph Curry's chilliest photos 🔥 pic.twitter.com/BwuOnlYYLs

— NBA Memes (@NBAMemes) November 11, 2022
Curry has had an incredible NBA career that includes 4 NBA Championships, an NBA Finals MVP award, 2 NBA MVP awards, and 8 NBA All-Star appearances. At 34, he still dominates the NBA and averaged just under 26 points per game last season.
5. Joel Embiid
Joel Embiid is an elite center in the NBA! Standing at 7-foot-0 and weighing 280 pounds, he is a force to be reckoned with on the court. Embiid was selected by the Philadelphia 76ers in 2014 as the 3rd overall pick. It took the big Cameroonian a few years to find his feet in the league, but he started dominating other centers in the NBA in 2018. In the 2018 season, he was selected for his first All-Star game and was part of the NBA All-Second Team. The rest is history! Since 2018, Embiid has crushed the NBA and been a nightmare for other forwards and centers in the league.
Last season, Joel Embiid averaged 30 points, 11,7 rebounds and 4 assists per game. His ability to score so many points is almost unheard of for a center. He's only 28, so expect him to have 5 or more high-quality seasons left in his already impressive career.
Must Read: Top 20 Most Marketable NBA Players
Latest Thoughts
No one would have thought Nikola Jokic would be the best player in the NBA when he was drafted late in the second round in 2014. The Nuggets thought they were taking a chance on a big European who probably wouldn't have a great impact in the NBA. But damn it, everyone was wrong! Jokic is a consecutive MVP winner and is now the highest paid player in the league. Expect him to lead the Nuggets deep into the playoffs and possibly win the title this season!
bound