The evolution of technology and digital in the advertising sector creates new and immense possibilities for the players in the field, so that they can effectively achieve their various objectives.
Several tools are available to you today to help you deal with the various difficulties that prevent you from effectively integrating into the world of digital advertising, complex advertising activities, relations between advertisers and publishers who constantly evolve, the difficulties of having the best resources and the right partners, not to mention the opportunities for monetization which are increasingly great.
On-demand platforms (DSP) and on-demand platforms (SSP) are now available to make your advertising activities easier and help you generate more revenue. Discover in this article an in-depth presentation of DSPs (Demand Side Platforms) and SSPs (Supply-Side Platforms) with a list of the 7 best DSPs and SSPs.
List of the 7 best DSPs and SSPs:
Today, there are several DSPs and SSPs that you can use to help manage some of your advertising activities.
1. CodeFuel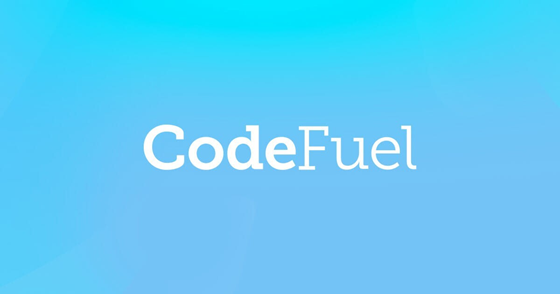 The CodeFuel platform is one of the platforms most used by companies as well as professionals as publisher monetization tools. Trusted by over 1,1 thousand publishers, this platform offers services to help them take advantage of intent-based advertising.
CodeFuel has two main advantages such as collaborative software and online software. The price is available by request, but may change depending on the options offered by the publisher of this software to meet user expectations (additional functions, add-ons, number of licenses). CodeFuel prices scale from the free option to the premium option with intermediate options such as the standard option; Professional; and Business.
Some benefits of CodeFuel
Code Fuel offers online support through the forum, tutorials;
The platform accepts technical support such as telephone, email, chat;
Through the real-time bidding process, Code Fuel makes it easy to monetize app and website publishers;
Code Fuel's dashboard is interactive and easy to use.
Discover CodeFuel and its benefits
2. Smart Ads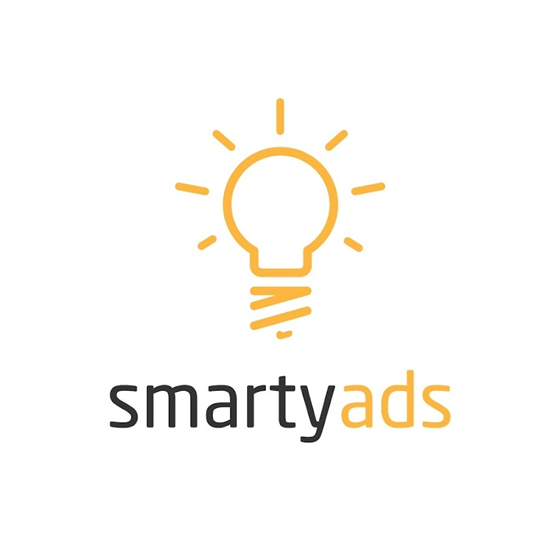 Smarty Ads is a user-friendly advertising platform with a free service that allows the delivery of targeted advertisements that can turn audiences into customers used by advertising networks, publishers and advertisers.
You can multitask and spend less time with a simple, single-view dashboard to manage Smarty Ads campaigns. It can be deployed on Smartphones (androids; iPhone); website; Cloud; Saas. Its price has two options: the free version option and the free trial option.
Some advantages of SmartyAds
The features of SmartyAds are numerous and make it more dynamic. Among these features we have:
Campaign analysis;
Allocation between channels;
A contact database;
A multiple campaign;
Audience targeting;
Management of display advertising;
Ad inventory management;
multi-channel marketing;
An effective bidding strategy.
Discover SmartyAds and its benefits
3. PubMatic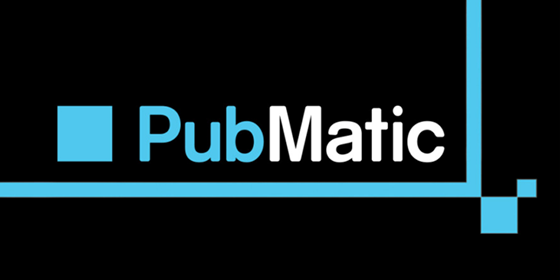 PubMatic is a sales and customer contact platform using, simultaneously or in an interconnected way, the available channels, in relation to each other to help customers reproduce the full potential of their advertising strategies.
PubMatic pricing is available on request, but varies from free trial option to business option with intermediate options standard (pricing on request), professional, business. Publishers realize savings ranging from 5 to 25% by offering discounts based on the number of user licenses.
Some advantages of PubMatic
Among the various features of PubMatic, we can list:
marketing automation;
Online technical support;
Support and workflow;
Customer-specific solutions;
Its impartial approach;
Its measurable quality;
The world-class team and its growth and financial stability.
Discover PubMatic and its benefits
4.AdRoll



AdRoll is a platform that makes it easy for businesses of all sizes to launch display ads, engage ads with existing customers on social media and email, and also target new customers to increase their income. AdRoll can be deployed on Cloud, SaaS and web.
Some advantages of AdRoll
Among its features we have:
Behavioral analysis;
Allocation between channels;
Marketing automation;
Dynamic content;
Campaign management;
Personalization and recommendations;
Website visitor tracking;
Lead management.
Discover AdRoll and its advantages
5.Adform




Adform is a platform for professionals for data management and is often used in the tertiary sector, by companies and in the communication professions. Adform's currency of the future is among other audience and behavioral data and helps in real time to capture, classify, combine and convert data with confidence for decision making.
Pricing is available upon request, but varies from free trial option to enterprise option and also has standard, professional and business options. Adform can be deployed on Cloud, Saas, and web.
Some advantages of Adform
The main qualities of Adform are:
Data visualization;
The segmentation ;
The collection and use of data;
E-commerce data management;
The AB test Budget control;
Product activation/deactivation support.
Discover Adform and its advantages
6. Xandr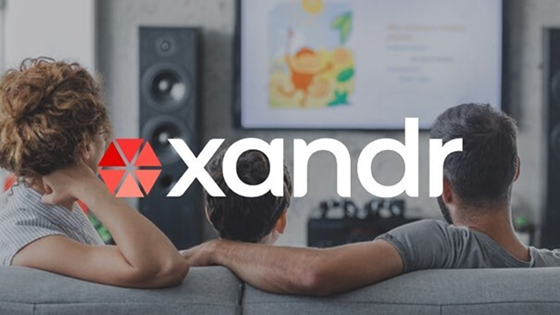 Xandr is a platform based on collecting consumer data to provide a marketplace allowing advertisers to obtain targets on different platforms and publishers to market advertising space.
Xandr offers better access to supply and demand, thanks to the various sources of special demand. The price of Xandr has three options: free version, free trial, and subscription option.
Some features of Xandr
Dynamic advertising management;
Reports and statistics;
Report and analysis;
Activity Dashboard;
Advanced purchasing strategies;
Efficient services and quality solutions.
Discover Xandr and its advantages
7.Adobe Advertising




Adobe Advertising is a programmatic advertising platform available to businesses and marketing agencies to help them segment audience groups for optimal ad targeting. It also helps schedule, deliver and analyze advertisements across multiple channels, devices and formats.
The Adobe Advertising application allows on the one hand to ensure brand safety through filtering and pre-bidding capabilities and on the other hand to carry out the evaluation of the impact of advertising. using the A/B testing tool. The platform allows supervisors to determine consumer behavior in real-world scenarios, avoid geographic overlap by measuring audience duplication, and measure customer engagement with the brand by looking at digital or offline conversions. Compared to the Prices, Adobe Advertising is available in a free trial version and can be deployed on smartphones (android, iPhone and i Pad), cloud, Saas and web.
Some features of Adobe Advertising
Among the features of Adobe Advertising we can list:
Real-time reports;
Private inventory management;
Predictive forecasts;
The targeting of audiences according to the sites;
Performance measurement and campaign creation.
Learn about Adobe Advertising Cloud and its benefits
The best platform for you
Nowadays, the digital advertising sector has undergone several developments that make it easier for players in the field, DSPs and SSPs are among them. It is therefore necessary to know them, understand them and use them to generate more income. There are several DSP and SSP platforms that are made available to you in order for you to manage your advertising activities more efficiently. However, it is important to opt for a better platform that would be able to help you achieve your goals more effectively.
Among all the top 7 platforms listed above, Code Fuel is the most efficient platform we suggest.
CodeFuel has several specific features that set it apart from other platforms. Its real-time bidding process ensures you get the best value. This platform allows you to maximize your income with greater ease. You will be delighted with its effectiveness.
What is an ad network?
Ad networks are networks that mediate advertising purchases for advertisers and publishers. They allow advertisers to advertise on multiple sites and different platforms. Publishers are responsible for organizing these networks according to a structure that prioritizes the impressions of the various networks based on historical CPMs. These networks are nowadays increasingly involved in real-time auctions thanks to mixed models.
What is CPC, CTR, CPM?
Many are unaware of the meaning of several terms on the internet that are important in certain areas. Especially in the advertising industry, you need to understand the terms CPC, CPM and CTR, if you want to generate revenue by advertising in the best way and in the right place.
COST PER CLICK (CPC)
The cost per click is the remuneration resulting from the number of clicks that a visitor makes on an advertisement. This cost also takes into account contextual links and sponsored links. It makes it possible to evaluate the effectiveness of the advertising campaign and to identify the right affiliates.
COST PER MILE (CPM)
The cost per thousand is the cost to get 1000 views. Since this cost allows you to have 1000 views, if it amounts to 5 dollars, then you will pay 50 dollars for 10000 views. However, displays differ from clicks. To turn your views into clicks, you need to deliver good views that are engaging.
CLICK THROUGH RATE
The click-through rate is the ratio between the number of clicks and the number of views of your advertisements. It is in percentage. The higher the number of visitor clicks, the higher your CTR. These three important terms must be understood if you want to make an effective advertising campaign.
Demand Side Platforms (DSPs)
What is a DSP?
A DSP is an on-demand platform that helps media buyers and advertisers, brands who want to promote their products through digital. This platform allows purchases and management of advertising inventory.
It's an on-demand platform that allows advertisers to access and manage a wide range of digital inventory across multiple ad markets, with options for ad serving and tracking, real-time bidding about ads and optimization. However, there are some powerful DSPs that only offer the inventory of their networks and their partners such as Google Adwords for example.
By trying to look at things from another angle, DSSs make the buying process as simple and streamlined as possible in the media buying ecosystem. It's a technology that decides at the impression stage and makes it easier for media buyers to successfully combine, bid and optimize digital inventory across the entire media landscape.
Why use a DSP?
A DSP is a platform that facilitates the process of interactions between advertisers and the supply chain through a particular interface. It allows you to keep control over advertising creation and provides advertisers with several effective tools to significantly help you with your advertising activities. This helps them perform their ads and generate revenue.
Advertisers and publishers have access to the advertising market through their respective platforms. Advertisers use a DSP provided by an ad network to place their ads on ad space on a publisher's website when any user visits that website. DSPs receive bid requests from the translation of this information and bid on behalf of the advertiser.
Supply-Side Platforms (SSP)
What is an SSP?
An SSP is an offer-based platform that makes it easy to manage and sell advertising inventory to media owners and publishers. It allows the monetization of free applications through advertising creations and intervenes at the other end of the supply chain. With SSPs, publishers can automate and optimize their ad space through a single interface.
Why use an SSP?
SSPs allow publishers to manage their inventory. Publishers still benefit from several other possibilities that allow them to fill their inventory thanks to real-time auctions. They can also do it directly if they wish. With the help of SSPs, these publishers generate more revenue from attractive offers from advertisers.
Simply put, an SSP is an upper layer that works as an intermediary on the supply side of the media buying process. Its purpose is to help publishers manage how they sell impressions. It also aims to help them manage their inventory more effectively in order to maximize advertising revenue.
DSP vs. SSP
DSPs and SSPs are platforms that enable and facilitate interactions between publishers, advertisers and auction ecosystems. They fit into the advertising supply chain, allowing advertisers and publishers to stay in control and efficiently handle inventory management at scale.
Advertisers leverage DSPs while SSPs are useful to publishers. In reality, the two platforms complement each other and differ from each other at the end customer level. Advertisers and marketers who want more control and impact with their ads use DSPs.
They represent nodes in a larger supply chain and can make it significantly easier for publishers and advertisers to directly manage inventory transactions. Some other platforms intervene as intermediaries to promote a good competitive environment. These platforms play a crucial role in the supply chain.
Now that you understand these platforms a little better, you can use them to your advantage and implement a more effective marketing strategy to generate more revenue.